EPS presents solution for Septic Tank Remediation
At the recent Irish On-site Wastewater Association annual conference EPS presented the new Phosbox wastewater treatment process.
This new technology, which has been under test for the past four years, has proven to be extremely effective in the removal of phosphorous and the disinfection of wastewater effluent from on-site wastewater treatment systems.
The IOWA conference included many speakers on the subject of the new legislation for the inspection of septic tanks, EN certification for septic tanks and treatment systems, a legal perspective on who actually carries the risk and a number of practical solutions for the remediation of existing sites.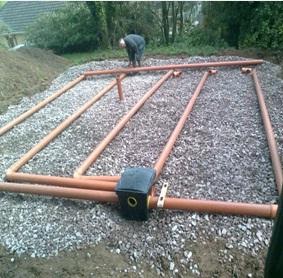 The EPA estimates that there are potentially 450,000 systems in Ireland, many of which are defective and not working correctly.
EPS, with the full range of treatment systems available to the market, including the ASP, NSAF, Eco, Aquamax and the Advantex textile filter, have a system for all applications which are fully certified to EN.
Now, with the addition of the Phosbox system to the range, EPS is in a position to take treatment standards to a new level regarding phosphorous and disinfection.
The EPS range of products will play an important role in the remediation project that will begin in 2012.
EPS has been designing, installing and commissioning treatment systems for over 40 years and all of EPS's systems are supported with after sales support, service and maintenance throughout the length and breadth of Ireland and the UK.