APLOS is an EPS brand of quality domestic reverse osmosis drinking water systems, featuring two clear product offerings: standard and direct flow RO systems. Systems are equipped with high-grade components that are designed to ensure reliable operation and deliver top-quality water purification.
Reverse Osmosis Drinking Water System
Standard RO systems consist of three pre-filters, membrane, post-carbon filter, storage tank, and dedicated tap.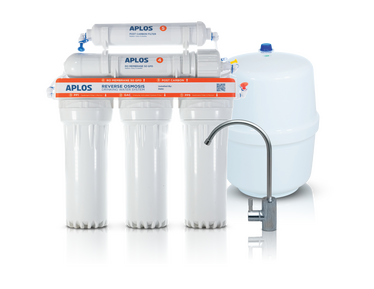 Reverse Osmosis System, 50GPD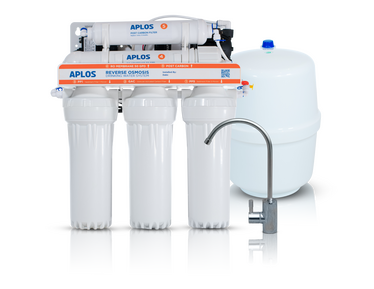 Reverse Osmosis System, 50GPD
Direct Flow are tankless compact design multilayer filtration systems with quick filter change technology, integrated filter life indicators and flexible installation options.
APLOS Angel
4-Stage Direct Flow
Reverse Osmosis System, 600GPD
APLOS Alpha
5-Stage Direct Flow
Reverse Osmosis System, 600GPD
Most frequent questions and answers