Type
DAF/RGF/Mechanical DfMA Package
Rapid and efficient delivery of a new 12 MLD water treatment plant using off-site methods.
Tullich WTW supplies drinking water to the
communities in and around Oban in Argyll, Scotland.
The completed works takes raw water from Loch
Gleann A'Bhearraidh Reservoir and treats 7.2 million
litres of water a day through its filtration system.
Working at full capacity, it has the ability to process
11.8 million litres a day
Construction began on the site in Spring 2016 and
the site has been operational since December 2018.
It was delivered by Scottish Water's delivery partner
ESD, and EPS were engaged (through its MEPS
joint venture with MWH Treatment) to deliver the
main treatment process units and interconnecting
infrastructure using off-site construction.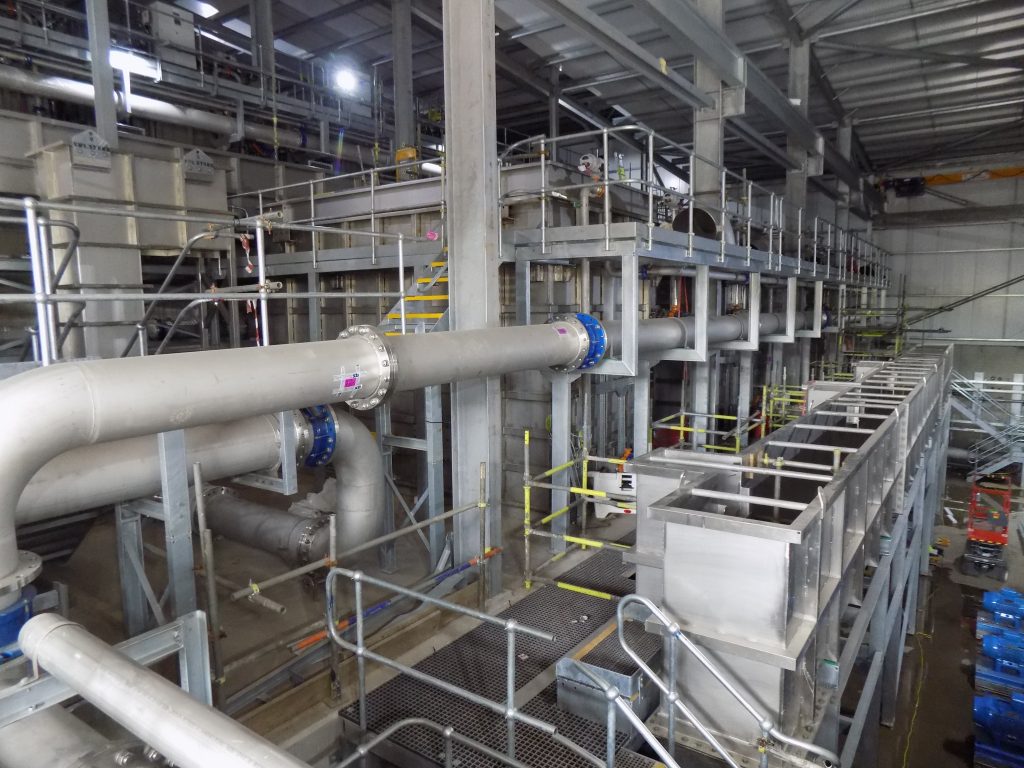 Project Background & Scope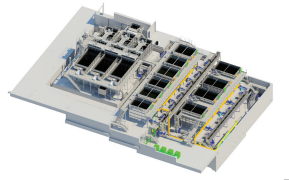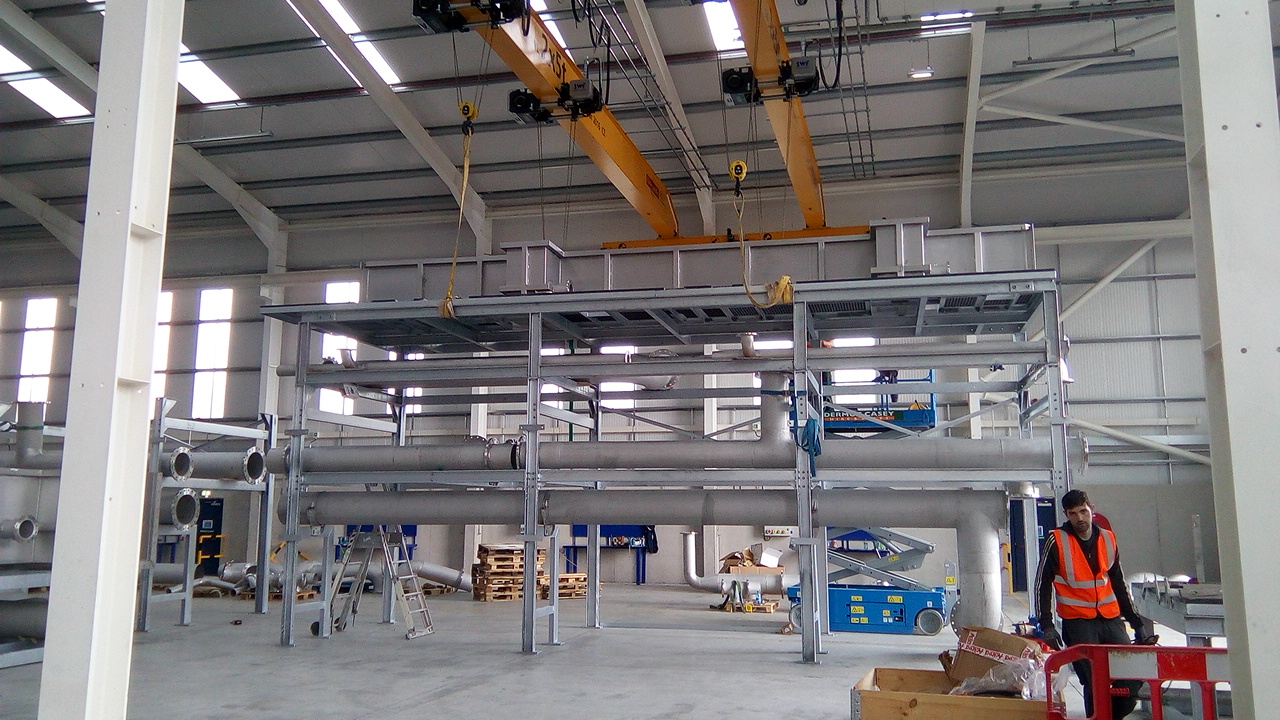 Tullich Water Treatment Works is one of Scottish Water's biggest ever investments in Argyll and Bute. The permanent population in Oban and the surrounding area of 12,000, more than doubles during the summer months to 40,000 due to the number of visiting tourists. The new water treatment works is providing cleaner, fresher, quality drinking water and will future proof supplies for more properties and development in the area for more than 20 years ahead.
The main project drivers were as follows:
– Ageing assets and old technology built 1970
– Changing and variable raw water quality
– Repeated THM challenges
– Vulnerability to cryptosporidium
– Need for greater supply resilience
– Negating use of ozone
The outline solution consisted of:
– New inlet pumping station
– Dissolved air flotation (DAF) plant
– Primary rapid gravity filters for solids
removal
– Secondary rapid gravity filters for manganese removal
– New motor control centres
– Chemical dosing
– Sludge treatment plant
– New administration building and workshop
Our Collaborative Approach
DfMA Delivering Optimised Outcomes
By designing, manufacturing & testing the main process units, pipe racks, access platforms & other packages in the factory, EPS were able to de-risk and signifi cantly accelerate the on-site installation works at Tullich. DfMA principles were applied to over 80% of the overall MEICA scope of the project, including the following elements:
– Flocculation tanks
– Dissolved Air Flotation (DAF) Filters
– Primary Rapid Gravity Filters
– Secondary Manganese Filters
– Chemical Dosing Packages
– Inter-stage pipe racks including pipework, distribution
channels and electrical containment
– Access platforms and steelwork
– Pump skids
The elements produced & tested in the EPS factory were transported to the remote site location in Argyll & installed directly into their final positions on arrival. By eliminating on-site fabrication, hot work & the majority of working at height, EPS signifi cantly reduced safety, quality & weather-related risks & ensured the delivery of the project remained on-track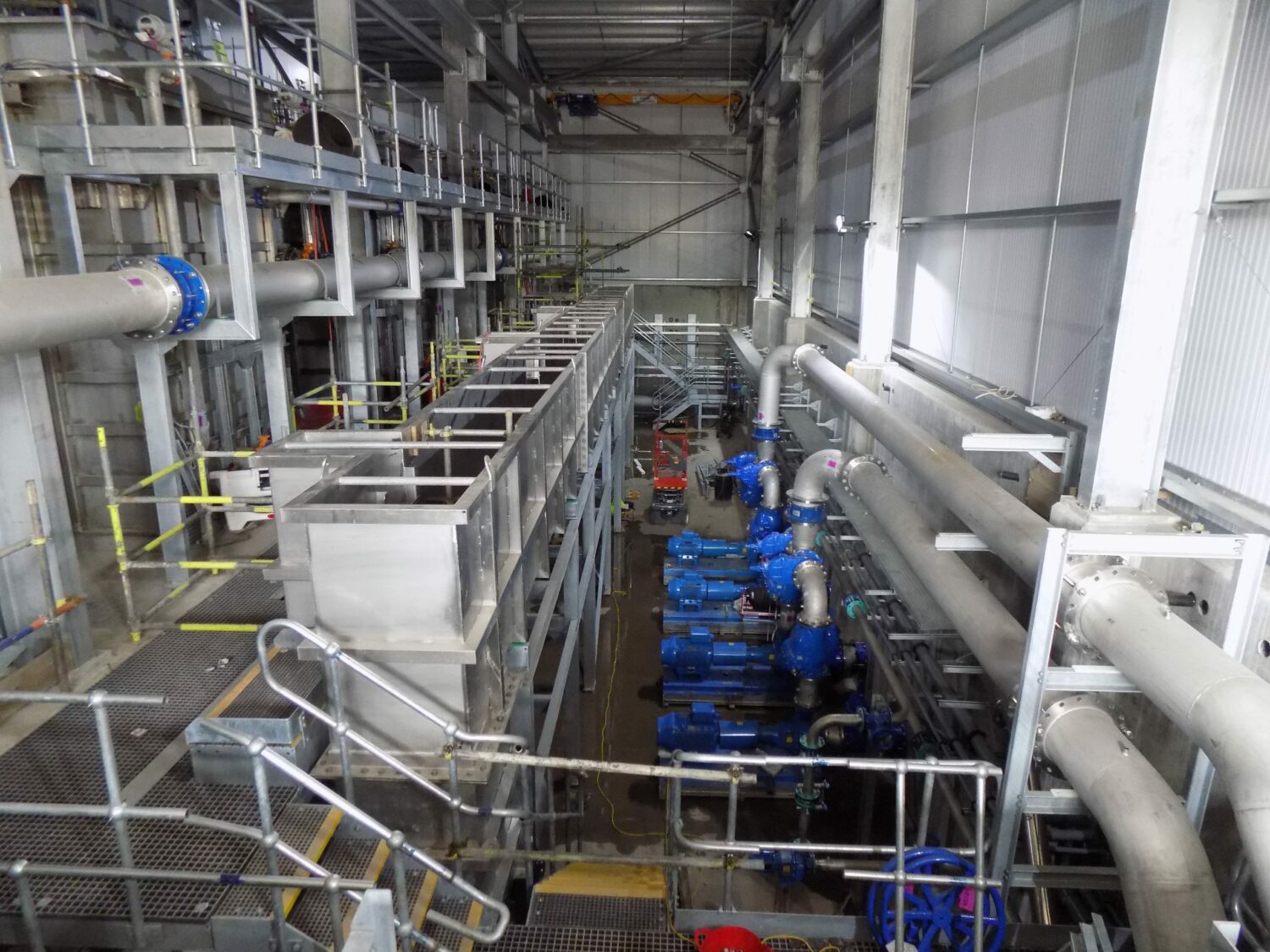 Scottish Water Treatment Works
See how the Tullich WwTW, Oban, Scotland is delivering cleaner, fresher water
Proudly working alongside