Longford Villages Contract Signing
EPS signed a €7m contract with Longford County Council on Wednesday 18th April for the design, build and 20 year operate of a number of wastewater treatment plants in Longford
There are 5 new plants to be built in Ardagh, Aughnacliff, Ballinlee, Drumlish and Newtownforbes.
Existing plants in Abbeyshrule, Ballymahon, Clondra, Edgeworthstown and Granard are to be upgraded by EPS to ensure the treatment plants meet the required effluent discharge standards.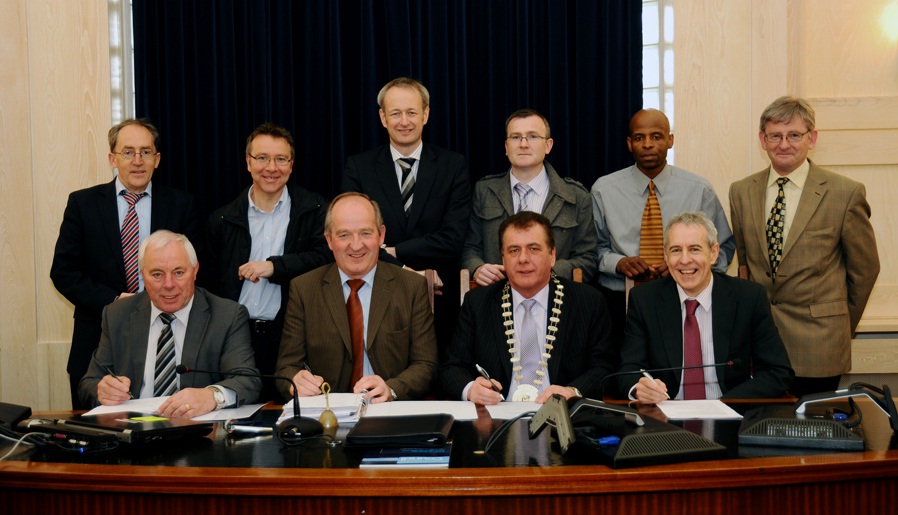 EPS is delighted with this latest contract signing and look forward to working closely with Longford County Council and the client's representative, Nicholas O'Dwyer in delivering high quality wastewater treatment plants for the people of Longford.
EPS has recently successfully commissioned an upgrade of the Lough Forbes water treatment plant in Longford and is currently preparing to commission other key infrastructural projects in Longford, including Legan and Keenagh wastewater treatment plants and Ballymahon and Granard water treatment plants.